Learner Good News: James Fay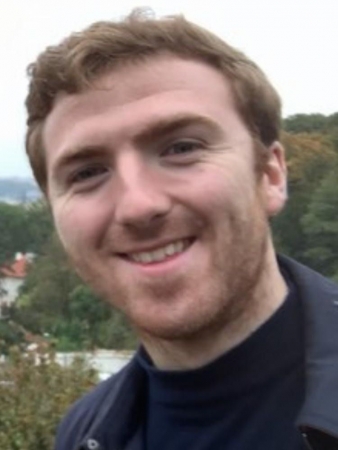 At Rotunda, we love to celebrate the achievements of our learners! Rotunda's goal is to help everyone move towards their personal learning and career goals, and we are really proud of all the hard work our graduates have put into their courses. Many of our learners have progressed into work or developed their careers after completing our courses. Take a look at how one of our past learners- James Fay- developed his skills and career and became more confident after completing our Business Administration Academy.
Courses completed with Rotunda:
Entry Level 3 and Level 1 in Employability and Professional Development
Level 1 Award in Customer Service
Level 1 and 2 Certificate in Business Administration
Hi Everyone! My name is James Fay, and I am a Rotunda graduate. I completed the Business Administration Academy at Rotunda College and now I work as an Environmental Officer. After going to sixth-form and completing my A-Levels, I went to university and attained a Bachelor of Arts in Geography. Finding a job after university was difficult without already having relevant work experience. Doing the courses with Rotunda really helped me to learn practical skills. The difference between the courses I did with Rotunda, and the courses I had previously done in mainstream education was that at Rotunda- they really set you up with specific topics and relevant course content for finding a job in the real world. During the Business Administration course- I got a real insight into what to expect in an administration job and it gave me a good idea of what employers would expect from someone in an administrative role. I also did the employability course, and received really useful, tailored support about how to apply for jobs and sell my skills in an interview.
Aside from the sector-based knowledge I gained during the course, Rotunda also helped me to build up my confidence. After the course, I felt comfortable and confident starting a new job in Business Administration- something I have never worked in before- because I felt that the course gave me real-life skills and set me up for starting a job. I have had no experience in Business Administration before, but the course at Rotunda made me feel confident and ready to start work in this sector. I also learned a lot of useful topics such as Equality and Diversity, that is really important in the workplace.
Rotunda's remote courses are really flexible and convenient to fit around your own busy life. Initially, I was sceptical about remote learning because in the past I have always been used to learning in a classroom environment. However, once I got started- it turned out to be even better than having to go into a classroom in some ways. It was so flexible and I could fit the course around my part-time job and other commitments. The staff at Rotunda were so supportive and delivered the course in a really great structure. I would definitely recommend Rotunda if you are looking to progress into a new sector or develop your skills in your current job.
12 February 2021