Meet The Team Series: Joanne Quinn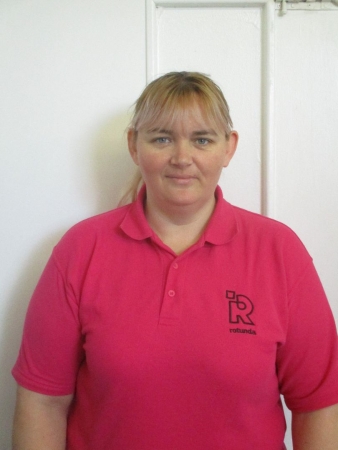 Another day, Another Team Member! I hope you have been enjoying getting to know our team at Rotunda. Today you can meet our Deputy Nursery Manager: Joanne Quinn!
Hi all, my name is Joanne Quinn, I am 35 ½ years of age and Deputy Manager of The Rotunda Nursery. I have worked with children for the last 20 years (wow that's a long time, I feel OLD) in one form or another and at this time and probably not in the near future I do not have any children of my own, having said that, I do have a fur-baby named Missy who is an 12 year old white Staffordshire bull terrier who takes up the majority of my free time. I also like to spend time with family and friends, bike riding with the nephew or taking the niece to the pictures, its nice quality time but I am thankful that after a short time I can send them back home.
I am really happy with my current position/job role at The Rotunda and enjoy coming to work as the children make each day new and exciting as 2 days are never the same. I am continually growing in my role and putting new learning experiences into practise giving the children the best possible opportunities that I can.
25 January 2021