Meet The Team Series: Kayleigh Riddell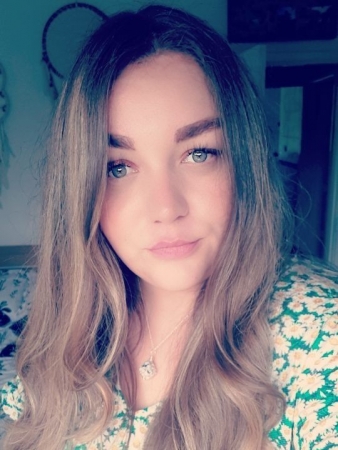 Today, let's get to know our newest Tutor to join the teaching staff team- Kayleigh Riddell. Kayleigh joined us in September 2020, and is enjoying her new role and the development opportunties it provides. Although Kayleigh has previously worked with Primary School learners in her past work experience, she has really loved her transition to community education and adult learning- and is excited to embody her ethos and passion for inclusive education through her work at Rotunda!
I have always wanted to work within the education sector and teaching is where my passion lives. I have an affinity with the ethos of 'love learning, love life' both personally and professionally. My passion is to develop each person to the best they can be academically, socially, spiritually and emotionally. I have learned throughout my teaching practise it is paramount to build relationships with pupils; help those who are struggling, listening to their complaints and together working on a proactive plan, shared with their support network and other professionals, to support learning and break down barriers. I understand it is not easy coming back to education after a negative experience but it is worth it and I experienced this first hand. Due to this I am motivated by high quality teaching and the learning environment around me and have a strong desire to further my skills and professional development. Being approachable, honest, enthusiastic, empathetic, patient and caring are the key traits that all learners will notice in a great teacher however in order to be an effective teacher you have to also be passionate, dedicated, organised, hardworking, resilient and flexible.
My years of training and teaching practise along with teaching pupils with Social, Emotional and Mental Health disorders who have a range of needs and abilities, has provided me with invaluable experience of considering 'the whole person' in my planning and delivery. I always act on advice from experienced colleagues which helps me become a more reflective person as well as becoming a reflective teacher. Evaluating my own teaching and pupil's attainment resulted in me redefining my practice to become an effective teacher and be able to the best by my pupils. My planning uses a wide variety of resources to cater for all types of learning styles, ability and will also help avoid any barriers to learning for all pupils.
I have for the most part taught primary aged children and occasionally senior school children but I now teach 19+. I am myself currently enrolled on a course as a student with adult learners and I am fortunate enough to see first-hand how rewarding learning new skills really is not just for the teacher but all those involved. I am enjoying my current role and I love the community aspect Rotunda as they too share my personal belief of overcoming barriers to learning with the addition of helping the whole person.
20 January 2021