H.E.L.P. Hub
HELPto
Enable
Learn &
Progress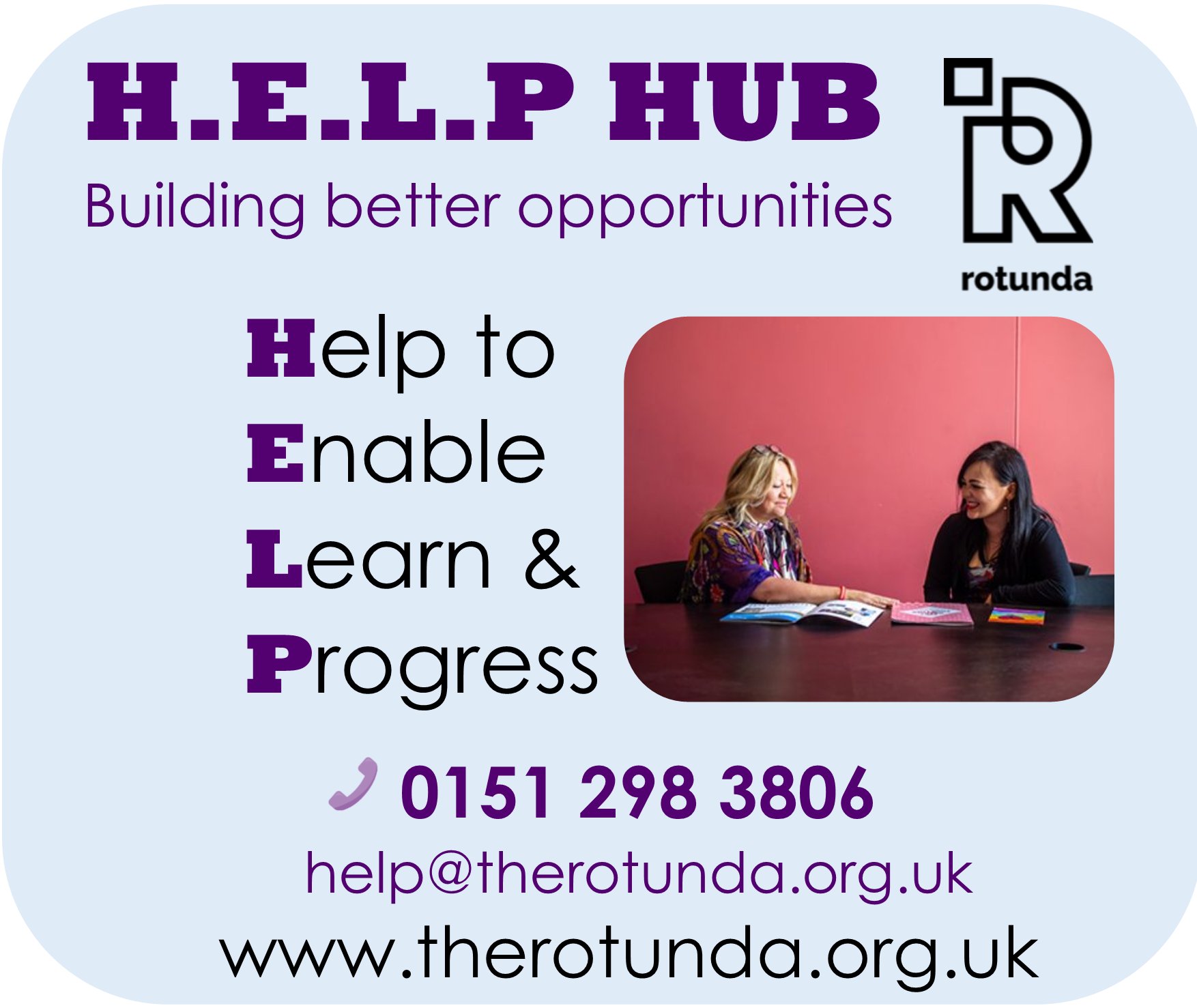 NOTICE
Rotunda is working closely with Vauxhall Law and Information Centre in this crisis to ensure welfare support is available to our communities.
Please contact Rotunda H.E.L.P Hub and speak to Jean on 0151 298 3806 or email help@therotunda.org.uk
Alternatively ring Vauxhall Community Law and Information Centre on 0151 482 2540 or email advice@vauxhalllawcentre.org.uk and speak to an adviser.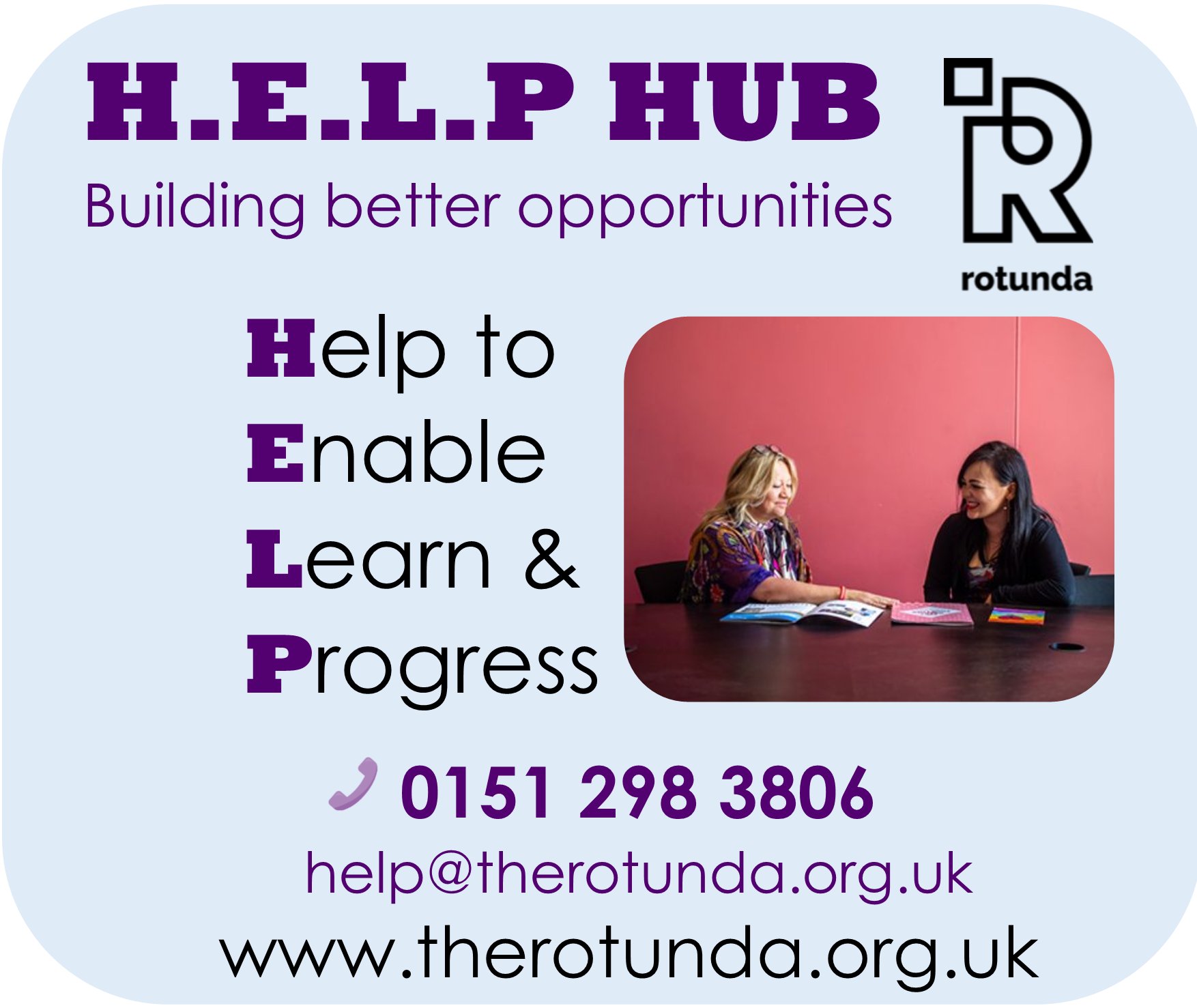 Rotunda's  H.E.L.P HUB offers:
Welfare Advisory Service
Support around debt management, benefit claims, housing support and welfare rights.
Education
Opportunities to gain qualifications in: Functional Skills English and maths, Lean Management, Warehousing, Logistics, Employability and Peer Mentoring.
Rotunda Counselling Service
One to one person centred counselling. Initial contact within five working days of referral.
Employability
One to one job coach offering support in CV writing, job application, interview skills.
Unpaid Hours
Placements include: Bistro, country garden, business administration, building maintenance.
For more information and to register, contact The Rotunda on 0151 207 2176 or email help@therotunda.org.uk.