Educating
NEW course at Rotunda:
It's not too late to join the 'Make Yourself a Priority' course based here at Rotunda.
Not being able to prioritize your own needs or state them is common. It can get in the way of you pursuing life and career goals. Explore what you want and how you can make what you want a priority. Practice the skills that will help you prioritize your own needs, so you get greater control over your own life and work. Build the confidence to say what you want and what you don't want.
TO ENROL PLEASE QUOTE THE COURSE REFERENCE C3842135
EITHER ONLINE AT WEA.ORG.UK OR BY RINGING 0300 303 3464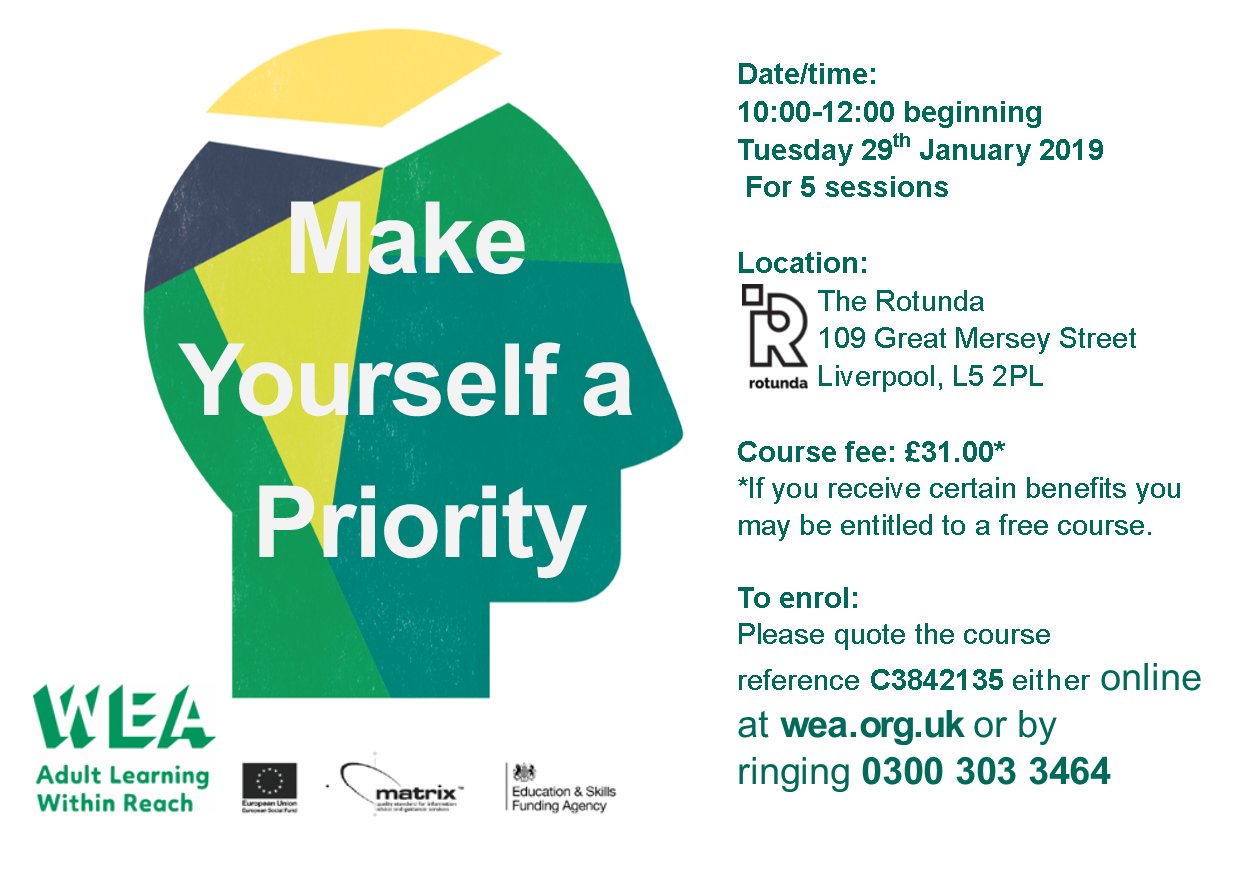 At Rotunda we do alternative but very real education for teenagers and adults to help you be what you want to be and get where you want to go.
When we say it's 'alternative' we don't mean in any way it's not proper, far from it. But we all recognise that different people learn in different ways, and what suits some of us won't suit us all. So here at Rotunda we work with people individually and in small groups on education that we call 'Alternative by Design'. That will help you learn in the ways that are best for you and that are helping many many people get real learning and qualifications. Qualifications that will help set you up for a lifetime of achievement - on your terms and in your way.
And some of the learning we do here at Rotunda is for anyone interested in the history and future of living round here in North Liverpool. We are what's called a Heritage Resource Centre, a place full of information, history and learning tools for adults and children, for local history and for school and college projects. And simply for anyone who wants to come here and learn even just by dropping into our Garden Café, where stories of living here are on the walls all around you.
Here at Rotunda, we're always learning, always educating. It's a life long thing.