Activities & Events
SUMMER FUN HUB!
For under 17 years throughout AUGUST 2020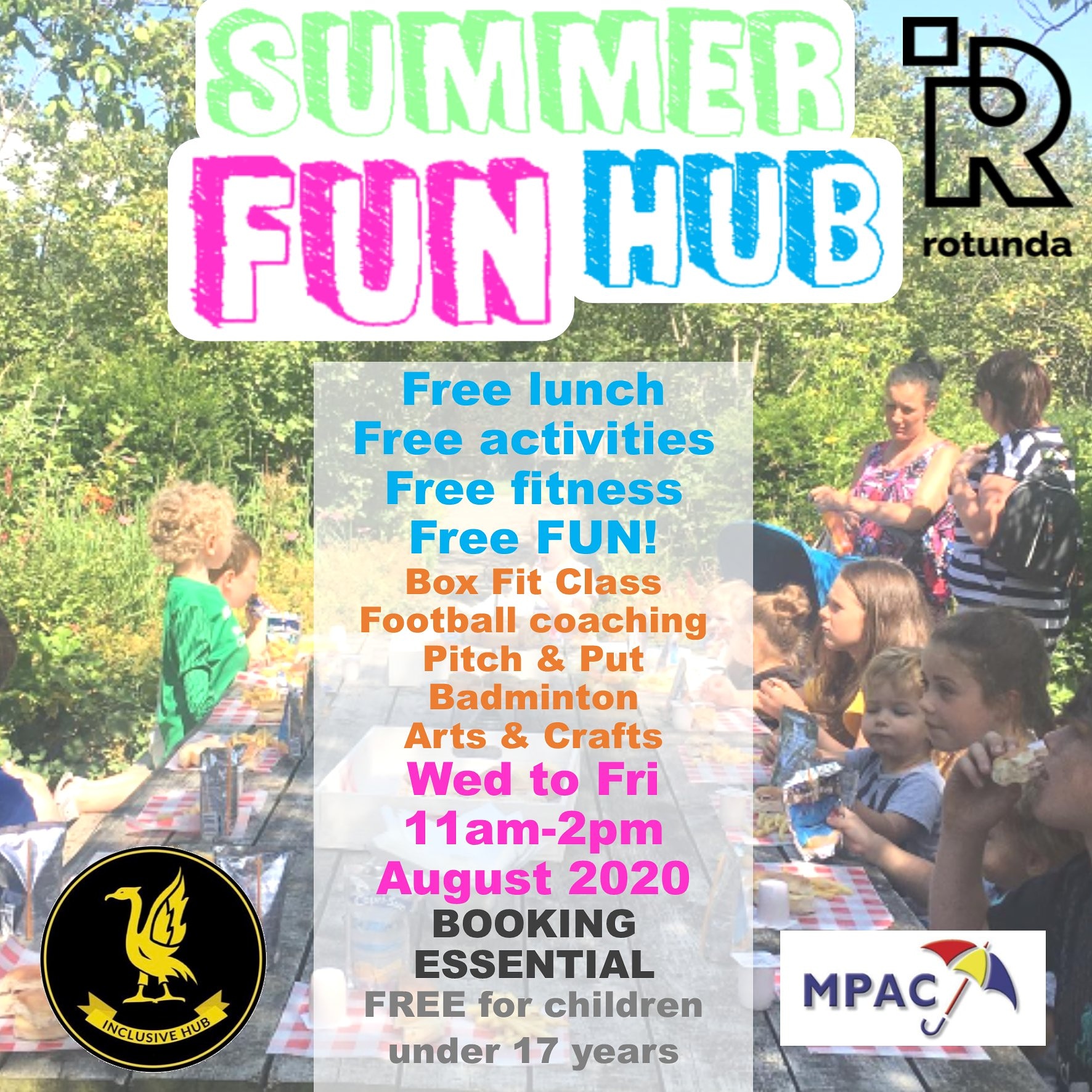 PLEASE NOTE: FUN Hub open Wed, Thurs & Fri only
11am- 2pm with our pals Rotunda Inclusive Hub & @PlayMpac
FREE FUN ACTIVITIES! The holiday lunch hub includes:
Free lunch

Arts & Crafts
BOOKING IS ESSENTIAL: http://tiny.cc/3pwlsz
We look forward to organising more community events once we reopen.
keep in touch with what's going on and updates on social media:
Facebook  www.facebook/rotunda.kirkdale
Twitter       www.twitter.com/RotundaLtd
Instagram  www.instagram.com/rotunda_liverpool/
Linked In   www.linkedin.com/in/rotundaliverpool